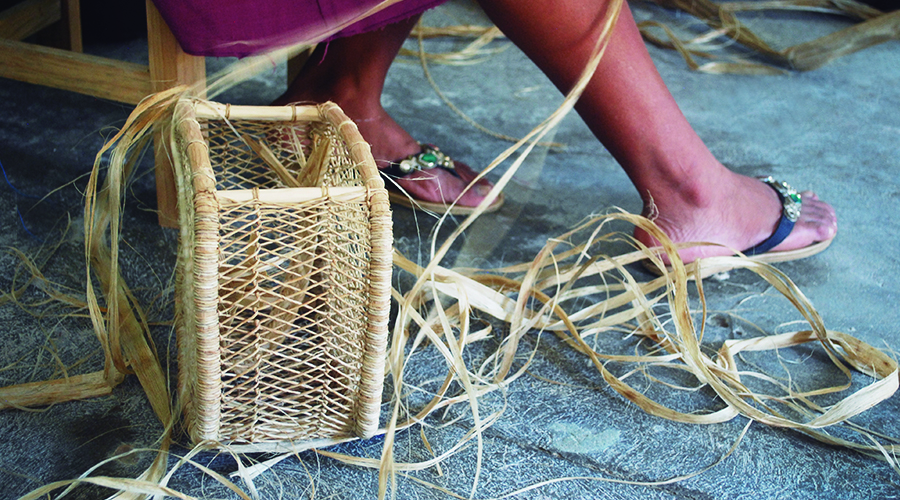 Shipping
Hecho ships worldwide, direct from Oaxaca, Mexico.
Given the ongoing strikes and roadblocks throughout Mexico, we have chosen not to enable our website for direct online shopping at this time. This is an intentional decision that has currently been implemented in order to best manage client expectations, and will change once things have stabilized.
If you are interested in placing an order, please contact us directly for details around ordering, payment and shipping quotes at: [email protected]
Returns, Refunds and Exchanges
Hecho does not offer returns, refunds or exchanges at this time. If you have questions regarding individual pieces, or would like to see additional products photos, please email us directly and we would be happy to provide any insight required. Additionally, if you have an issue with your order, we will work with you to remedy the situation.
Shipping Times, Border Clearance and Custom Fees
We provide clients with a tracking number so that they can check the delivery progress from Oaxaca, Mexico to the final delivery destination.
Shipments to Canada and the United States generally take four working days for delivery, with other countries take a bit longer. Contact us directly for inquiries. We will be happy to provide insight.
While we take care to arrange our shipments for smooth border crossings, issues may occur. Unfortunately, we do not have any control over this. Any fees that result from customs revisions and delays are the responsibility of our clients, not Hecho.
Fragile Items
We take time to pack our orders with care.
Fragile items are packed in bubble wrap and placed in the boxes with paper to avoid breakage. That said, pieces are sometimes removed by customs or boxes are occasionally not handled delicately by the courier company. Unfortunately, we have no control over this and do not offer replacements if damage occurs during shipping.
Clients will be sent a photo of the contents of their shipment, along with a photo of the packed box, before it is sent. We ask that clients keep these for their records, in case any issues arise.
Insurance
We typically add insurance to shipments, in order to protect our small business and our clients. This is done to protect the value of pieces from loss, damage or theft in transit. Let us know if you prefer to take the risk to send your shipment without insurance, for a small discount. We're happy to provide details.
Upon Arrival of Shipment
Once shipments are with our clients at the indicated address, we ask that recipients document the unopened box on arrival, and also take photos of the box and contents after it has been opened.
Upon the occasion that pieces have gone missing or are damaged in transit, these detailed photos are necessary to file a report with our courier company. Without these photos from the client's side, we unfortunately cannot file a report, and so would not able to replace pieces or refund payments for missing or damaged items.
Boxes that are sent without insurance are not eligible for refunds or replacements of any kind, if shipments are loss or damaged. Orders that are sent via client's courier accounts instead of ours are also not eligible for refund or replacement from our end, and should arrange for insurance with their own company, if this coverage is desired.