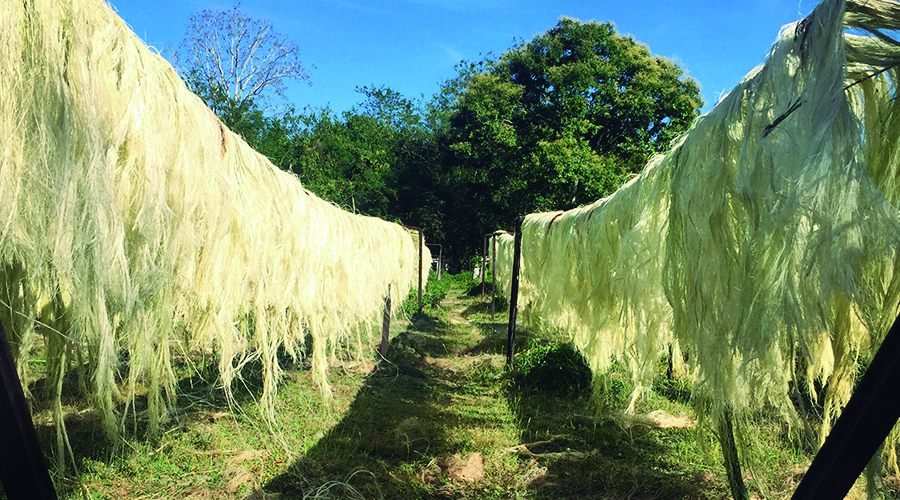 Ours is a small, woman-owned, family-run business that combines our personal experiences related to our Canadian and Oaxacan heritage. With this, we have special insight into local Mexican culture and business practices, as well as both the language and understanding to build and nurture international projects and connections.
As Oaxaca is our full-time home, it's essential that our efforts are focused on supporting our local communities, respecting tradition and operating with an ethical, transparent focus. In addition to offering our own collections at both retail and wholesale rates, we also offer the services below, on a limited basis.
Artisan Process Documentation
For small businesses and other groups who require photos and videos of the production process behind their handmade, artisan works, we offer services around the documentation of these processes, as well as point form lists so that all of the steps are explained and can be included in marketing and sales materials.
If these images will be used in the public domain, the client will need to arrange for a signed written agreement with these makers that offers full transparency around how these materials will be used. If makers prefer to not have their names or faces included in the documentation process, we respect their wishes and their privacy.
Artisan Product Custom Development
In our own product development work, we've built an extensive network of over 70 artisans in ten Mexican states. With this, intensive, in-person collaborations with these makers have provided clarity around which groups are best suited for custom product creation.
Clients will be requested to provide source images, required dimensions in metric (cm), desired delivery date, as well as any other relevant details. Our time and travel will be calculated into the cost of each piece and there will be set minimums. We don't work hourly.
It's not uncommon that the design of new piece will require a few rounds of samples to be made. Artisans are always paid by the client for these samples, as it's their time and materials. With this, clients will need to supply us with a deposit before production begins, and we will provide the artisans with a deposit, in turn. With this particular option of collaborations with our current roster of providers, we don't offer direct introductions to the makers that we work with.
Artisan Product Sourcing
For custom sourcing, clients are welcome to reach out with specific requests that we can investigate and see if we can accommodate. For this option, we can source artisans outside of our regular network to best fit the project. In this case, we would be able to offer direct introductions, as well, if the client wishes to visit the artists in-person in their workshops.
Private Cultural Tours
In an effort to be as sensitive as possible to the health and well being of our communities and the local environment, our private cultural tours are organized as individual or very small group tours and are done in a hybrid vehicle. These can be arranged as half, full or multi-day outings that are customized to the interests of the client.
We provide translation services to help visitors buy directly from artisans and learn about their processes. In order to ensure fair payment to these makers, we don't work with intermediaries and we don't buy in markets. All sales of pieces go directly back to the makers. The artisans set their own pricing – we ask that visitors respect this and do not haggle with these talented makers for lower rates. We also ask that our clients ask permission from locals before taking photos and videos.

Below is a sample of some routes that we cover, however, we can also arrange itineraries for destinations in other regions of the the state of Oaxaca.
Atzompa Route
Visits to a variety of pottery makers who produce handmade works in a range of styles, finishes and colours, as well the option to visit the local market.
Etla Route
Glass blowers, handmade paper making, historic cultural center and exhibition space, stone artisans, plus the option to visit a local cantera mine.
Milta Route
Pottery from two indigenous communities, open air Sunday market, archeological and nature destinations, mezcal palenques, baskets weavers, ornately painted churches, beeswax candle makers, as well as weavers who work with wool, cotton, silk and natural dyes on standing foot pedal looms.
Mixtec region – Recommend with minimum two-night stay
Guided rock climbing with a local expert and coach, nature hikes, waterfalls and cave exploration.
Ocotlan Route
Wool hat makers, cotton backstrap weavers, pottery from two indigenous communities, alebrijes, murals by a variety of artisans, mezcal palenque, cochineal farm, as well as authentic cuisine at a roadside comedor.
Sierra Norte - Recommend with minimum one-night stay
Nature hikes, archeological ruins, waterfalls, mushroom foraging (seasonal), pottery makers, and silk weaving, as well as a silk sanctuary.
Sierra Sur – Recommend with minimum one-night stay
Merino wool and organic cotton artisans, nature hikes and pine needle basket weaving.
Rock Climbing
These trips are arranged as special day trips with a well respected and professionally-certified local climber, boulder gym owner and coach. He's been working within this realm for for over two decades, and has extensive experience coaching a range of skill levels and ages. He's also opened a number of routes throughout the state and collaborates on eco-tourism projects with local communities.

On top of his dedication to the climbing community, he's also the owner and operator of a craft brewery that supplies various local restaurants – both in the capital city and on the coast of Oaxaca.
Custom Wedding Product Design
Weather you're getting married here in Oaxaca, or at home in your own country, we can arrange for custom pieces related to tableware, place settings and decoration, wedding party gifts, as well as customized, handmade pieces for wedding guests to take home. These pieces will be offered at wholesale rates. If you wish to share the stories behind your custom works, we can provide point form details, as well as some photos of the making process.
Translation Services for Artisan Development
With nearly eight years of experience working directly with Mexican artisans, as well as fluency in both English and Spanish, this option is ideal for business owners and individuals who have their own artisan contacts in the central valley of Oaxaca, but feel that they require some translation assistance in the development process for improved communication and clarity. We can meet clients on-site, or can also arrange for pick-up, at an additional cost.
Contact us at [email protected] to inquire about details and pricing for any of these sections.
We look forward to collaborating with you!