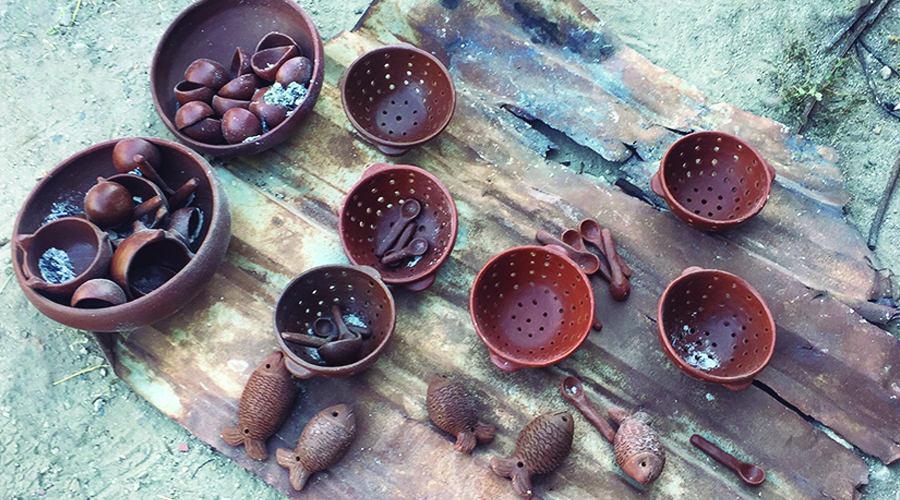 Hecho is a curated emporium of ethically made artisan works that marry contemporary design with traditional processes.
The Story
The foundation for this project began to take shape when Ehren Seeland, Founder and Creative Director of Hecho, was regularly traveling the globe for international development work. With this, she was able to connect with a number of government agencies, NGOs and skilled artisans throughout Asia, Europe and Latin America.
Inspiration arose from the handmade pieces and artisan stories that she gathered while on the road, along with the recognition of a desire to share these remarkable experiences within the context of a sustainable business built on partnerships, respect and transparency.
The Artisans
A small group of hand-selected artisans from various states in Mexico actively create our handmade collections. These are incredibly hardworking, knowledgeable and creative individuals who are dedicated to their respective crafts, and upholding family and cultural traditions.
The Products
Many of the featured pieces on this website are the result of custom product development with our artisan partners.
While Hecho is able to offer insight into customizing handmade pieces for the international market, along with expertise around marketing and effective storytelling, it is the highly developed skills, creative insight and technical input of the artisans that are truly essential to this process. It is our honour to work with a growing roster of partners. We also actively maintain a special focus on supporting women in their creative work – both as groups and individuals.
The Process
Hecho is committed to transparency, fair pay and ethical sourcing practices. We travel regularly to collaborate on new designs with our artisan partners, check on quality and consistency, and document and manage the production process with regular meetings and updates.
The Focus
Respect, in-person communication, and development are important to the work that we do. Hecho collaborates with our artisan partners in order to streamline production processes and marketing potential. We also maintain a focus on visibility and the preservation of artisan art forms through positive shared revenue streams.
In short, this is a business partnership, and with this, both the makers and Hecho hold each other to a high standard.
The Location
Hecho is based in Oaxaca, Mexico. If you've never been, we highly recommend visiting this beautiful state – we'll even take you to our favorite venue for street tlayudas (the best).
The Possibilities
In addition to developing, producing and marketing products for the Hecho line, we also work with select retail clients on projects related to individual sourcing, custom product development, and special writing and photography projects that centre on highlighting and celebrating the process of handmade.
We are happy to discuss specific client needs – feel free to email us at: [email protected]